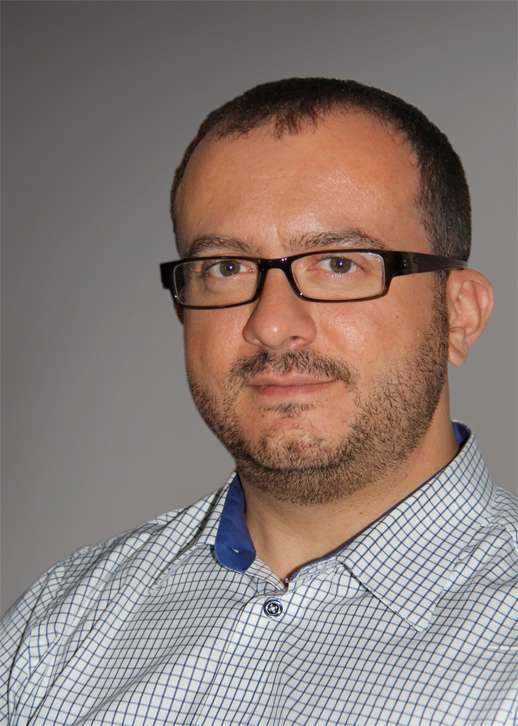 Rui Resendes | Executive Director | GreenCentre Canada 
Dr. Rui Resendes graduated from the University of Toronto in 2000 with a PhD in chemistry and a specialization in advanced materials. The same year, he began his career with Bayer MaterialScience as a Senior Research Chemist. Since then, Dr. Resendes has filled numerous leadership roles in research and business development with Bayer MaterialScience and LANXESS, including Business Development Specialist for Global Butyl Rubber R&D at LANXESS. During this time, Dr. Resendes contributed to several patent families and has numerous technical and commercial publications and presentations to his credit.
In 2007, Dr. Resendes assumed the role of Director of Commercial Development, Chemistry and Materials, at Queen's University's technology transfer office, PARTEQ Innovations. Shortly after joining PARTEQ, Dr. Resendes led the creation of GreenCentre Canada and was appointed the Centre's Executive Director in 2009.  
Within his role at GreenCentre, Dr. Resendes founded three spin-­off companies based on early stage sustainable technologies from Canadian universities: Switchable Solutions (2011), Forward Water Technologies (2012), and Precision Molecular Design (2013). In this time, he has also acted as President & CEO of Switchable Solutions and Forward Water Technologies and has also served on the Board of Directors for RIPP Inc. and Switchable Solutions. In 2013, Dr. Resendes was announced as one of Canada's 2013 Clean50 honorees, an award given to individuals who have made the greatest contributions to sustainable development in Canada.