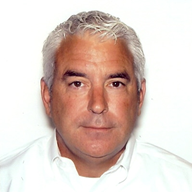 Douglas A. Weishaar | Business Development Manager / Bioplastics | Evonik Corporation
Mr. Weishaar is the Business Development Manager for Evonik's High Performance Polymers business where he is responsible for managing Evonik's VESTAMID® Terra line of biobased polyamides in the Americas Region.
Doug has been active in the biopolymers industry since 2010 and has been with Evonik since 2008 where he previously held the position of Market Development Manager for Evonik's ACRYLITE® PMMA Molding Compounds and Films product lines.
Doug has been directly involved with the plastics industry for over 20 years and holds a BSBA Finance degree from The Ohio State University. He currently resides in Charlotte, NC.