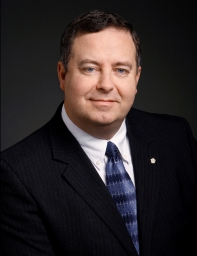 Peter Frise | Auto21 | University of Windsor, Canada
Dr. Peter Frise holds degrees in mechanical engineering from Queen's University in Kingston and Carleton University in Ottawa. He began his industrial career as an oil well wireline data logging engineer working for Schlumberger Wireline Services in Nigeria. He then moved to Husky Injection Molding Systems in Bolton, Ontario as an R&D engineer and later as a design group leader.

In 1985 he joined Carleton University and beginning in 1988, he taught mechanical design there until moving to Windsor where he held the Chrysler Canada/NSERC/University of Windsor Senior Industrial Research Chair in Mechanical Design and was instrumental in founding Canada's first university program in Automotive Engineering in 1998.

Dr. Frise works with a number of automotive companies in his present capacity as the Scientific Director and CEO of the AUTO21 Network of Centres of Excellence, Canada's national automotive R&D program. AUTO21 brings together nearly 200 researchers and 440 graduate students from 46 institutions in partnership with 110 industry and public sector companies and organizations to engage in applied automotive R&D. Through 2012, AUTO21 and its partners will have completed more than $112M worth of automotive research.

Dr. Frise is a member of Defence Research and Development Canada and the Defence Science Advisory Board of Canada. He serves on the boards of the Ontario BioAuto Council and SAE Foundation Canada. Dr. Frise is active on several subcommittees of the Canadian Automotive Partnership Council (CAPC). Dr. Frise is a recipient of the Queen Elizabeth II Diamond Jubilee Medal.