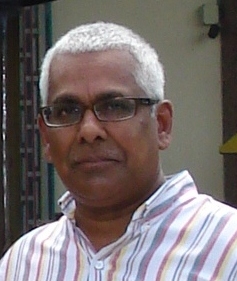 Dilip Tambyrajah | International Natural Fiber Organization | The Netherlands
Dilip Tambyrajah (1953) is the Managing Director of Zylyon International B.V., The Netherlands. Zylyon develops, manufactures and markets natural fibers and products. He is the initiator and founding (Secretary) member of the International Natural Fiber Organization (INFO), representing more than 80% of the worlds production of hard fibers. Dilip is an active member of the FAO Inter Governmental Group on Hard Fibers and is the team leader of the group responsible for R & D and Sustainability Management and Harmonization of Standards. Dilip was a member of the UN-FAO international steering committee responsible for the International Year of Natural Fibers 2009 as declared by the UN General Assembly.
Born in Sri Lanka Dilip lives and works in The Netherlands since 1977. He studied Environmental Engineering at the University of South Bank, London and holds a Master Degree in Business Administration (MBA) from the British business school Henley Management College/Brunel University, U.K. In addition studied Marketing Management at the Institute of Social Sciences, Leiden, The Netherlands.
Over the years Dilip has developed and marketed several natural coir fiber products. He is engaged with the European automotive industry for use of coir in car seat production. At present developing Natural Fiber Composites (NFC) for a wide range of applications. In July 2010 initiated and launched the Dutch national NFCDesign platform with the support of the Ministry of Economic Affairs and Innovation, Govt. of the Netherlands and the Technical University of Delft, The Netherlands.
Expertise included energy system, natural fibers, fiber production and applications. Commercial experience and expertise in product development and international business development, Industrial Policy and Strategy Development in Cross cultural setting. From industry policy perspective actively involved in encouraging R&D activities and capacity development.